Towards the Kissing Gate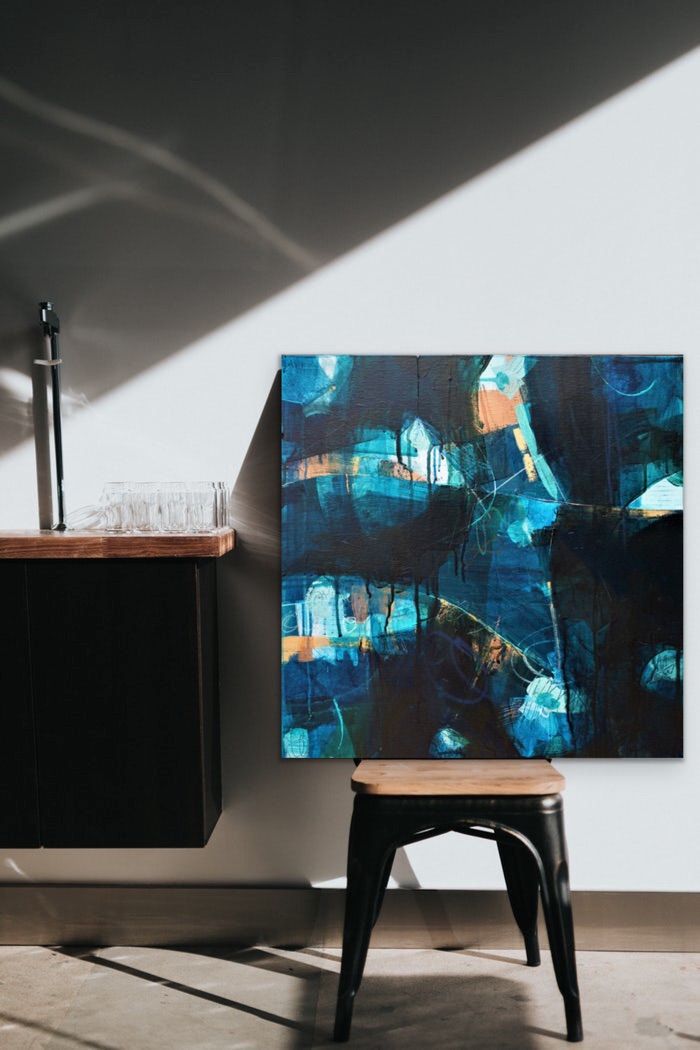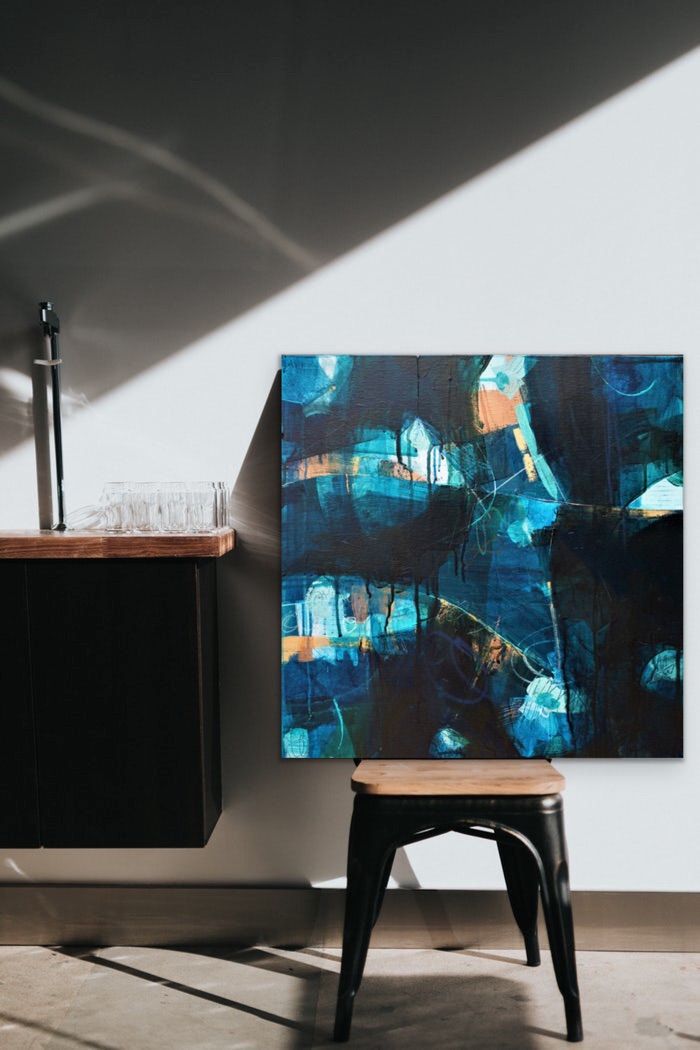 Towards the Kissing Gate
This dark bold original abstract landscape represents walking through the fields as nightfall approaches, with dramatic dark blue expressive brush marks contrasting against the golds and coppers. There is movement where the paint has been allowed to run down canvas and its place to settle, leaving fluid lines.
Painted on a 61 x 61cm box canvas.
Shipping costs for UK deliveries will be confirmed prior to checkout. For international orders, shipping costs will vary depending on the destination. You may contact us before placing your order so that we can advise you of the shipping costs. Alternatively, you can place your order and we will then advise you of the shipping costs. Please see our Shipping and Returns section for more info.
© Faye Bridgwater 2019. All Rights Reserved.